KGuard® Leaf Free Gutter Guards Lifetime No Clog Warranty
Serving greater Grand Rapids & West Michigan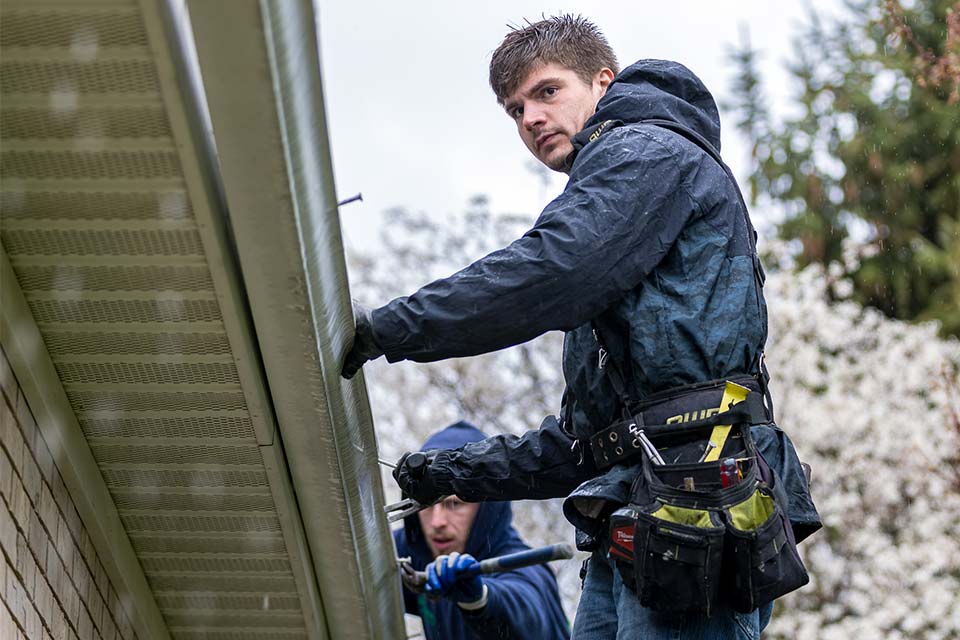 Gutter Repair Service
Though some gutter problems are pretty easy to diagnose from the ground (you'll notice obvious damage or destruction to gutters that had seen better days), a lot of gutter problems are difficult to diagnose until you jump on a ladder and start digging around to see why your gutters aren't working the way they should be.
Each year, KGuard of West Michigan helps friends, neighbors, and community members throughout the West Michigan area with gutter repair – most often in the spring and early summer.
This is when you're going to start to see obvious signs of your gutters not working the way they should, especially when the rain starts to come down, the snow starts to melt, and many of the leaves or branches that fell into your gutters during the fall back things up in a big way.
The bad news is that a lot of these invisible issues go overlooked for a lot longer than they should – and then they start to cause more serious and significant damage to your roof, to the structure of your home, and even to your foundation.
Small problems can snowball into huge emergencies faster than you think, and that's why we recommend that homeowners in Grand Rapids (and the surrounding area) reach out to us ASAP to get a better feel for the health of their gutter systems when they suspect something's just not right or don't remember when they had their last inspection.
Gutters (Like Roofs) Have a Specific Lifespan
Most homeowners understand that their roofs have a very specific "lifespan" (usually between 20 and 30 years before main components need to start being replaced) but aren't aware of the fact that their gutters have a lifespan as well – and it's usually a shorter lifespan, too.
Your everyday run-of-the-mill gutter made 15, 20, or even 30 years ago probably only had a 3, 5, or 10 year lifespan (and the odds are pretty good that it was expected to fail even sooner than that).
Today, KGuard of West Michigan uses the KGuard gutter system. The install lifespan is significantly longer, but it is important to have your gutters checked regularly and repaired as necessary to keep them running like clock-work.
Make the last time you cleaned your gutters,
"the last time you clean your gutters."
Contact KGuard Today
Here at KGuard of West Michigan we only employ the most talented experts in the West Michigan community, making sure that our "roof mechanics" and master technicians have all the tools, training, and tech necessary to repair your gutters and get them working better than ever.
Contact us today to schedule a gutter inspection to see if you need any repairs or if the KGuard gutter system replacement could save you money and give your home the proper protection it needs.
Residential Gutter
Installation
Commercial Gutter
Installation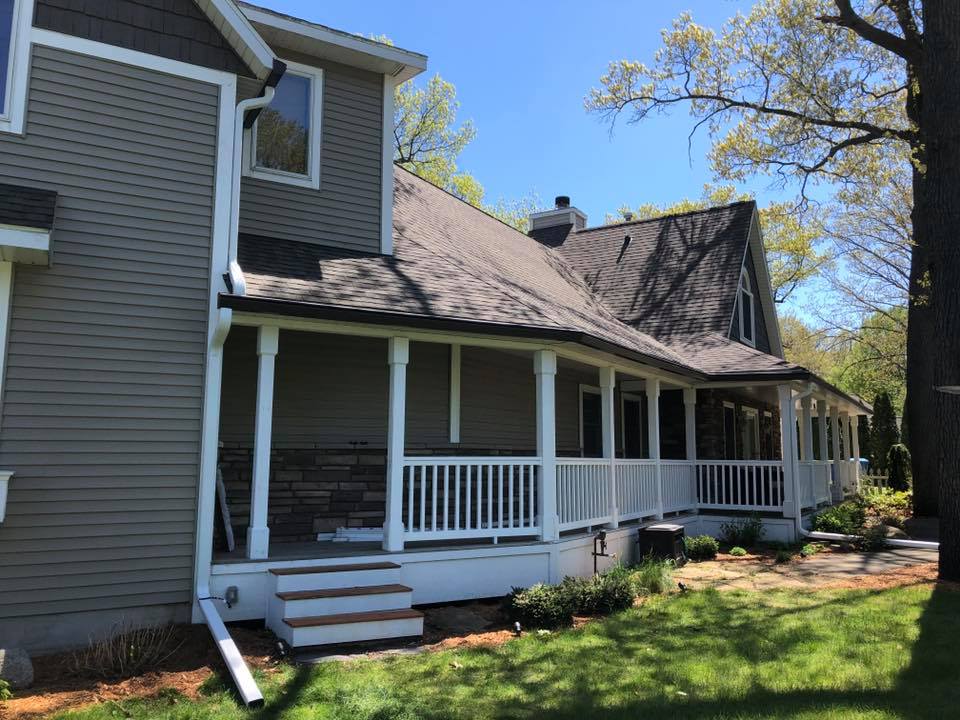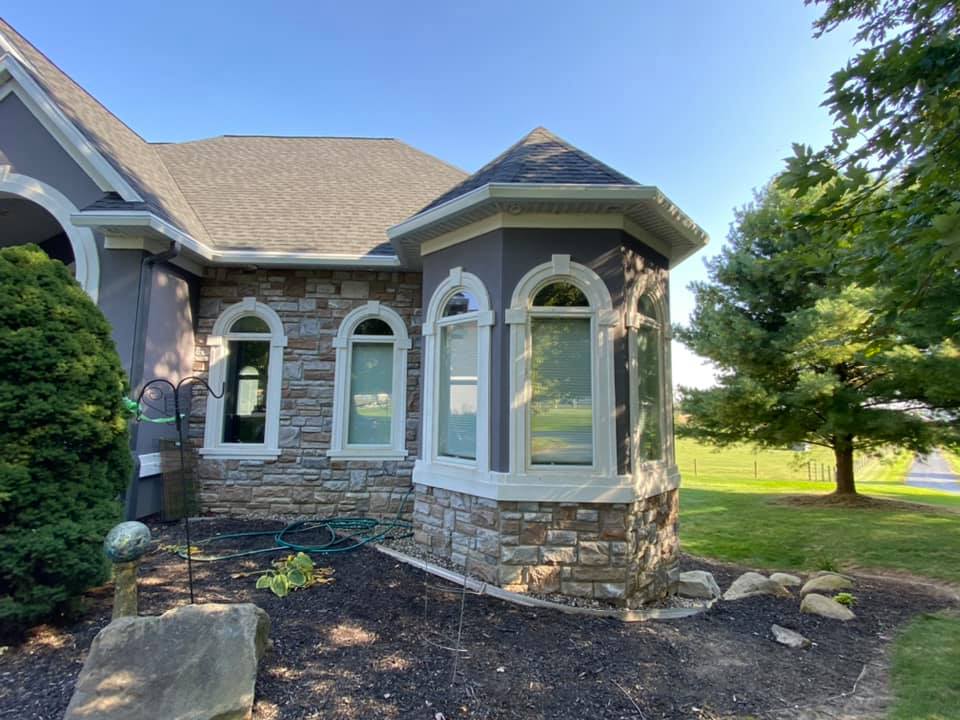 "KGuard was VERY professional and prompt on the install of our new gutter system. They worked with us to make sure the drainage system worked the way we intended it to. Install was quick and clean. Highly recommend using them. The finished product looks stunning and seamless. Worth looking into if you are upgrading your home as we were. Quality workmanship! We will recommend to family and friends.Can't was to not clean leaves out of our gutters this fall! What a time saver!"

"They are very professional. Their gutters are good quality for a great price."

"I received a quote for gutter cleaning and replacing one section of gutter with the KGuard product. They showed up within the estimated time period and installed the KGuard system in the agreed-on section. Travis knocked on the door at the end of the install and explained that he was removing the gutter-cleaning cost from the invoice because the cleaning was not necessary. What a great, honest company! Will definitely use again for any gutter needs. Thank you!"
Gutter Installation & Repair
Looking for more information or a free estimate? Contact Us below