KGuard® Leaf Free Gutter Guards Lifetime No Clog Warranty
Serving greater Grand Rapids & West Michigan
KGuard of West Michigan can provide you with a gutter system that is not only protected from wind, weather, and the elements but also that keeps a lot of the debris (dirt, leaves, branches, etc.) that collects in standard gutters out of your new gutter system, too.
For starters, KGuard is 100% self-cleaning.
Our installation experts make sure that each gutter system is perfectly pitched to move water quickly and efficiently from the channel to the downspouts and away from your home and your property.
Secondly, the commercial grade materials used (sourced from local West Michigan shops) are a lot stiffer, a lot more durable, and a lot longer lasting than the materials used in traditional residential gutter systems.
We wouldn't recommend beating on your new K-Guard gutters, but we can tell you that they take more of a beating than anything else on the market today and still run smooth!
Lastly, KGuard gutter is a proprietary system that looks clean (kind of like crown molding for your gutter) but also extends the longevity of the system by keeping dirt, debris, and leaves out of these channels, too.
You'll spend less time cleaning your gutters (or hiring folks like us to do it for you) and you'll get your gutters to last years and years longer than they would have if left open.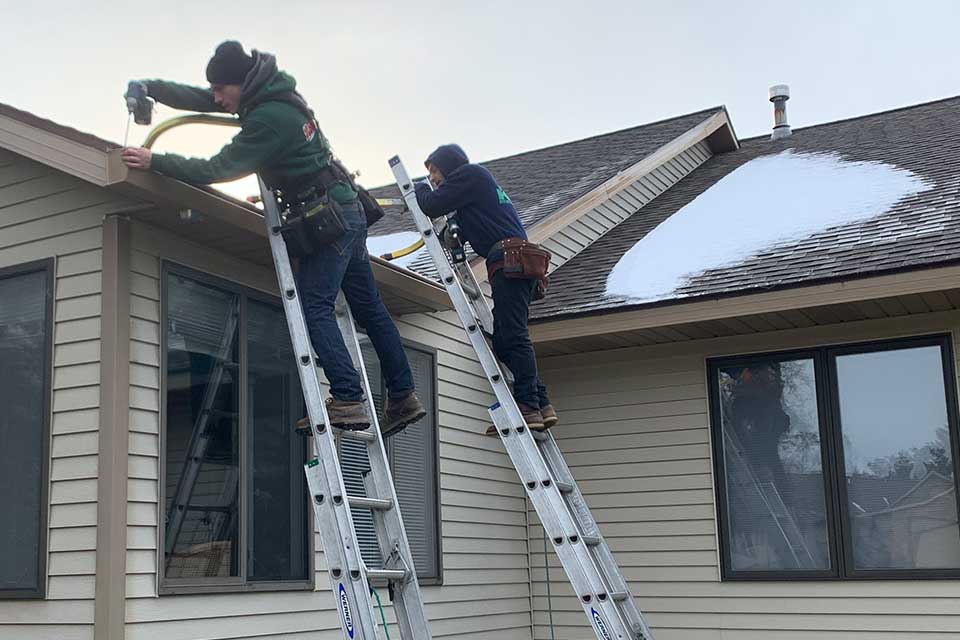 Gutter Installation Service
Even if they don't look like the most important thing on the exterior of your home, your gutters are responsible for protecting your home 24/7 – especially when the rain and snow starts to come down here in West Michigan!
The front line of defense against your home are your gutters to collect, channel, and direct water flow away from your home and your foundation.
However, to perform as intended, gutters need to be clear of dirt, debris, leaves, and standing water.
If your gutters become compromised (and every West Michigan homeowner learns that every gutter system fails eventually) you're not going to be dealing with gutters that get flooded.
You're probably going to be dealing with a roof that starts to leak, walls that start to get waterlogged, and a foundation that begins to be eroded away – all of which can lead to expensive fixes in the future.
With the KGuard gutter system available here at K-Guard of West Michigan you won't have to worry about those problems any longer!
Do You Need New Gutters?
The odds are pretty good that if your gutters haven't been installed within the last 10 or 15 years – and especially if they haven't had regular maintenance performed every spring and every summer – that you could use a new upgrade around the perimeter of your home.
Sure, some gutters are designed to last a little bit longer than others. But with the elements of weather in Michigan, regular open top gutters only last for 3-10 years.
Eventually every open gutter system gets worn out, beat down, and becomes compromised. And that's when you need to start thinking about new gutters before these little problems become big problems and later expensive emergencies.
Make the last time you cleaned your gutters,
"the last time you clean your gutters."
Residential Gutter
Installation
Commercial Gutter
Installation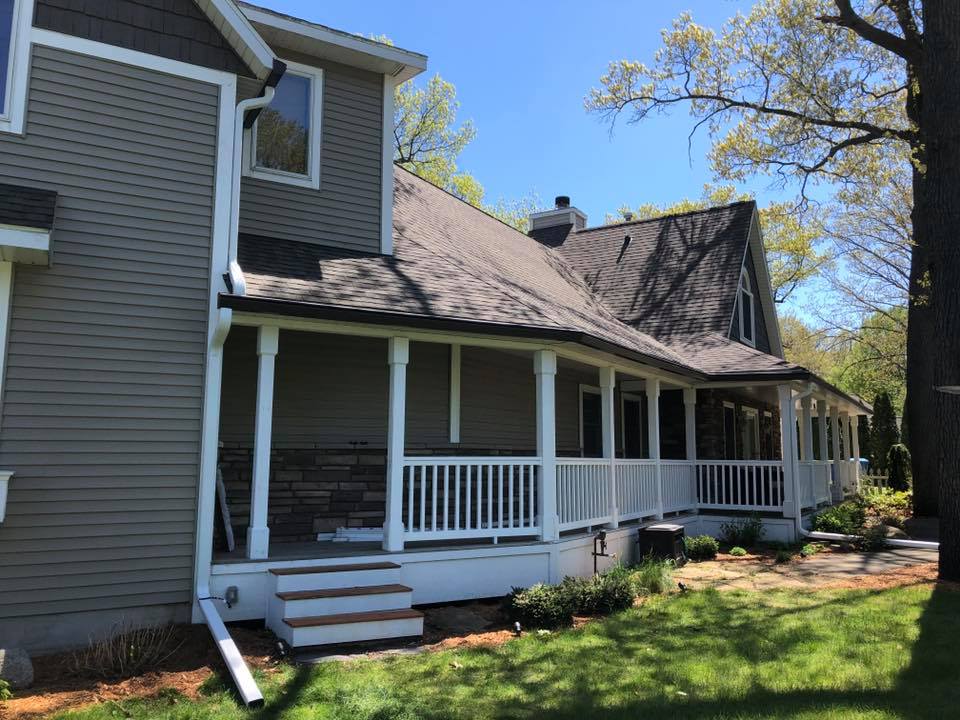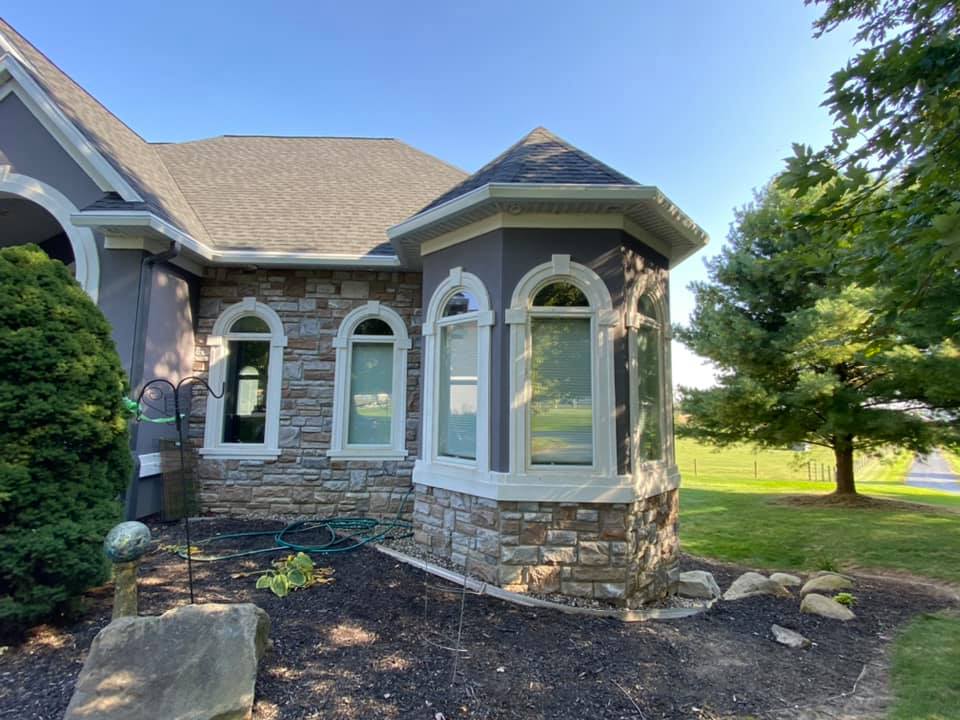 "KGuard was VERY professional and prompt on the install of our new gutter system. They worked with us to make sure the drainage system worked the way we intended it to. Install was quick and clean. Highly recommend using them. The finished product looks stunning and seamless. Worth looking into if you are upgrading your home as we were. Quality workmanship! We will recommend to family and friends.Can't was to not clean leaves out of our gutters this fall! What a time saver!"

"They are very professional. Their gutters are good quality for a great price."

"I received a quote for gutter cleaning and replacing one section of gutter with the KGuard product. They showed up within the estimated time period and installed the KGuard system in the agreed-on section. Travis knocked on the door at the end of the install and explained that he was removing the gutter-cleaning cost from the invoice because the cleaning was not necessary. What a great, honest company! Will definitely use again for any gutter needs. Thank you!"
Gutter Installation & Repair
Looking for more information or a free estimate? Contact Us below