KGuard® Leaf Free Gutter Guards Lifetime No Clog Warranty
Serving greater Grand Rapids & West Michigan
Gutter Cleaning Service
There isn't a homeowner on the planet that loves the idea of tackling gutter cleaning projects every spring and every fall, but ignoring this essential service won't just create a lot of headache and a lot of hassle – it can also cause expensive damage to your home!
Clogged gutters aren't just unpleasant to look at (or unpleasant to smell, especially in the springtime).
Clogged gutters also lead to significant water damage problems – particularly when these gutters start to backup and overflow, start to soak your roof eaves, your important roof systems, and even start to leak down your walls and begin eroding away your foundation.
Gutter cleaning isn't something that can be put off year after year without eventually paying the piper in a big way.
Hire the right professionals to tackle your gutter cleaning issues with our experts here at Peak Performance Roof Cleaning!
We'll make sure that your home is better protected with clean and clear gutters without you having to lift a single finger of your own to make it happen.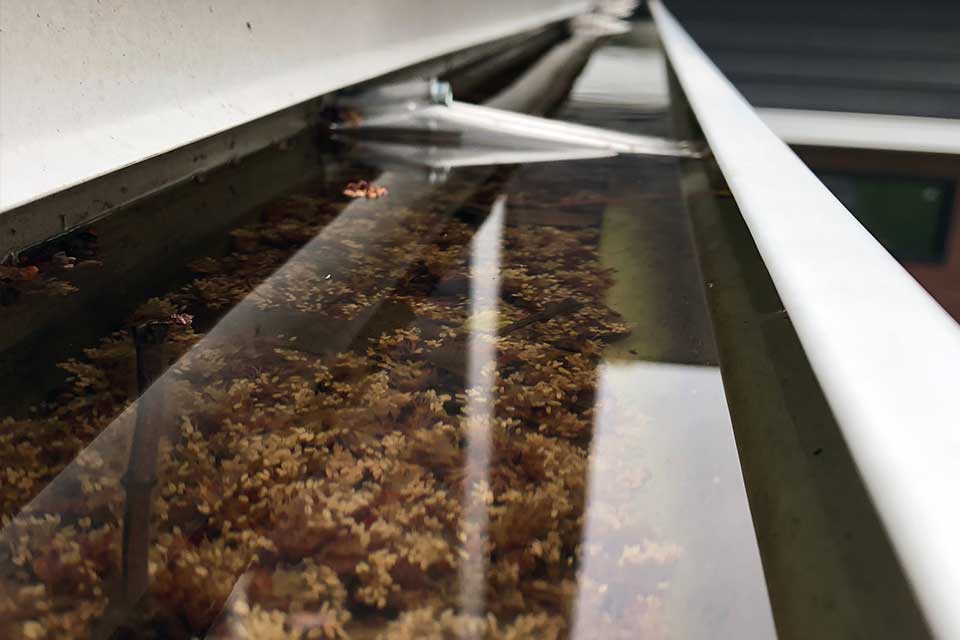 Complete, Top to Bottom Gutter Cleanout Services
Each and every year, we here at KGuard of West Michigan are hired to clean the gutters of our friends, neighbors, and fellow West Michigan area homeowners and that's a responsibility that we take very seriously.
We understand that these jobs aren't fun or pretty, and we know that a lot of homeowners just don't have any interest in jumping on a ladder and spending their weekends cleaning out wet, slimy, backed up gutters.
With our help, though, they don't have to!
Call today to schedule a free appointment where either Travis or Justin will arrive to perform a quick inspection..
Once we get a better feel for the kind of work that needs to be done we'll write up a totally free, no strings attached estimate to give you an idea of what this kind of project will cost to complete. And then – only after you give the green light – will we get started with a top to bottom cleanout!
By the time we are done with your gutters they'll be clean enough to eat off of (or pretty close to it) and free of leaves, dirt, and debris that can cause obstructions, flooding, and serious damage to your home.
Make the last time you cleaned your gutters,
"the last time you clean your gutters."
Contact KGuard Today
For more information about how we can help you with all of your gutter cleaning needs here in West Michigan or if you would like to set up that free consultation and estimate appointment with Travis or Justin, drop us a line at your convenience.
Once an appointment is scheduled, we'll then handle the dirty business of cleaning out your gutters and making sure that they aren't compromising your roof, your walls, your foundation or any other area of your home, too.
Contact us today for more details!
Residential Gutter
Installation
Commercial Gutter
Installation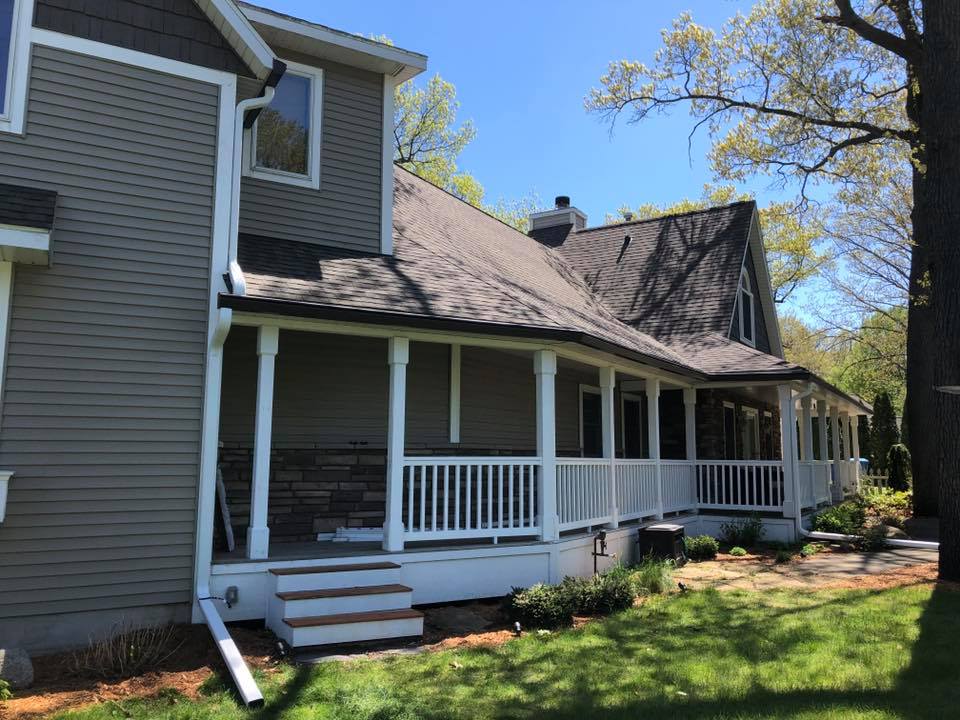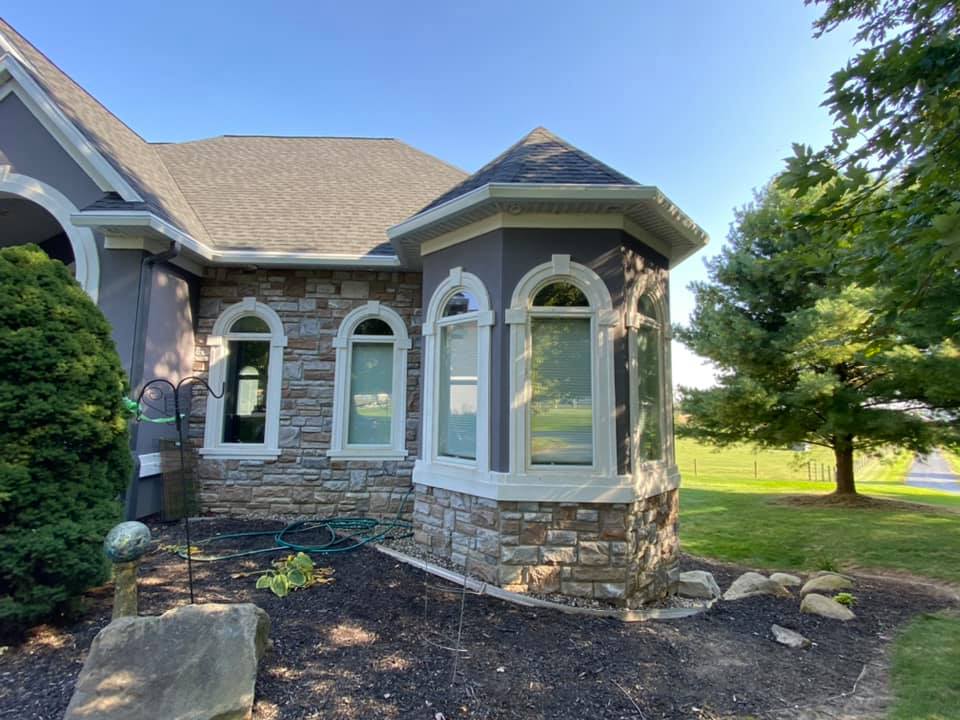 "KGuard was VERY professional and prompt on the install of our new gutter system. They worked with us to make sure the drainage system worked the way we intended it to. Install was quick and clean. Highly recommend using them. The finished product looks stunning and seamless. Worth looking into if you are upgrading your home as we were. Quality workmanship! We will recommend to family and friends.Can't was to not clean leaves out of our gutters this fall! What a time saver!"

"They are very professional. Their gutters are good quality for a great price."

"I received a quote for gutter cleaning and replacing one section of gutter with the KGuard product. They showed up within the estimated time period and installed the KGuard system in the agreed-on section. Travis knocked on the door at the end of the install and explained that he was removing the gutter-cleaning cost from the invoice because the cleaning was not necessary. What a great, honest company! Will definitely use again for any gutter needs. Thank you!"
Gutter Installation & Repair
Looking for more information or a free estimate? Contact Us below